"This blind violence aimed to provoke us to respond with hatred. Our response will be Christian," the Head of the UGCC about terrorist attacks in Spain
With great pain I accepted the news about two terrorist attacks in the center of Barcelona and in the city of Cambrils (Tarragona), which caused the death of 14 people and left more than a hundred people wounded. I want to express my sincere condolences to the wounded, families and close of those who perished and the whole community, entrusted to your pastoral care.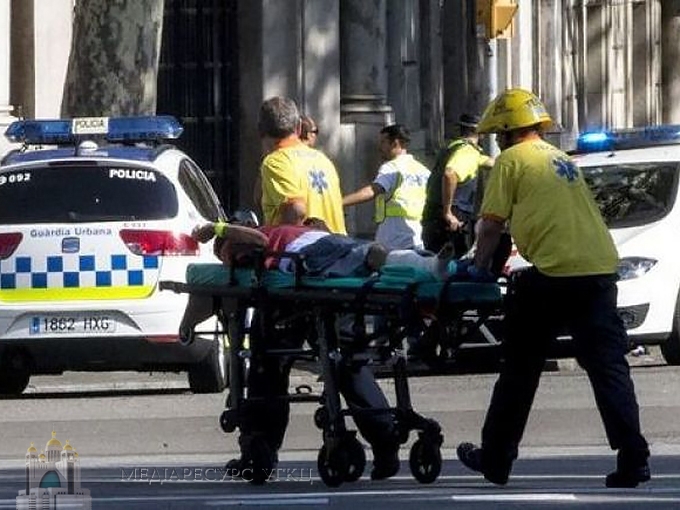 With such words His Beatitude Sviatoslav, the Father and Head of the UGCC, expressed his condolences about the terroristic acts on August 17-18 in Spain, in the letter to the President of Spanish Bishops' Conference Cardinal Ricardo Blazquez Perez and Archbishop of Barcelona Cardinal Juan Jose Omelia.
He noted that the prayerful condolence is "shared by bishops, priests, monastics and faithful of the UGCC." "Let us unite in sincere prayers for the eternal repose of those who perished. May our Heavenly Father grant them eternal life. Let us also pray for quick recovery of the wounded," says the letter.
The Head of the UGCC decisively condemned this barbaric act against human dignity and life. "A similar action causes deep wounds to the whole mankind and inflicts pain on the Heart of our Savior Jesus Christ Who loves us so much," wrote His Beatitude Sviatoslav.
"This blind violence against innocent people aimed to arouse fear and provoke us to respond with hatred and even bigger violence. Our response will be Christian: we will respond with love for God and our neighbor. This is our victorious answer which will ruin any evil. Let us unite our efforts together in our Christian ministry in order to bring God's peace to the earth," called on the Head of the UGCC in the letter of condolences.
The UGCC Department of Information